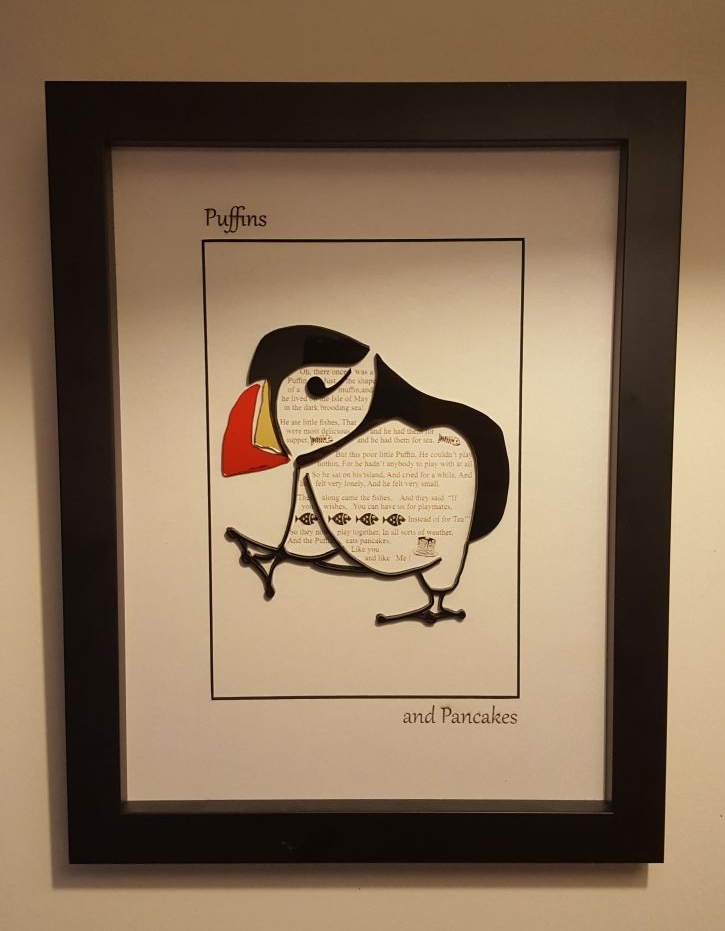 Puffin & Pancakes Poem
We call this little guy Eric, and he is based on the Puffins that live near us on the East Neuk of Fife. He never fails to raise a smile and you can have him made from either wood, or black acrylic with a bright red beak.
The poem behind him tells a tale of eating pancakes and the Isle of May, where Eric comes from.
Personalisation
We can personalise any item with a special name, date, message, image or logo. Just click here and add the Personalisation you require to the Cart.
For up to 10 characters we charge £10, for 11-19 characters we charge £15, and for 20 -30 characters we charge £25. If you want a more detailed message please contact us for a price. We have engraved logos, poems, children's drawings, pictures of dogs and even signatures on our products so just let us know what you want and we can do it for you.
Be inspired by our commissions and online shop but remember that from here we can create anything you wish - the more challenging the better. Every piece can be customised to your specific requirements, whether that be size, material or design. Contact us for details.